T
his crazy NBA season continues.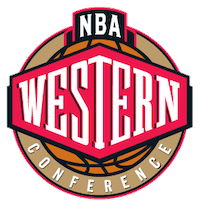 The Jazz are currently the number one seed in the Western Conference, while the Warriors and Lakers are still below .500.
As we're nearing the 20-game mark, the season is slowly taking its toll on some of the league's biggest stars, with many players getting fatigued or injured.
So as always, here is my preview of this upcoming week's NBA action, as well as a look at the previous week's best team and MVP.
A Big Fall, and an Even Bigger Rise
Portland Trail Blazers (10-7, 1-3)
Well, well, well, how the tables have turned.
Last week, I picked Portland as my team of the week, following great performances from Jerami Grant.

But Grant's production took a massive hit in Portland's last four games, with his points per game going from 29 to 16.5, and his field goal percentage dropping by 10%.
Damian Lillard also had a week to forget, as he went 6 for 33 from three in three games before going down with a calf injury that will sideline him for 1-2 weeks.
There were some bright spots: Anfernee Simons played well and Jusuf Nurkic looked brilliant in his return from injury.
But the thing that hurt Portland the most was their schedule. They faced (and lost to) contenders like Brooklyn and Milwaukee, as well as the NBA's biggest surprise team—so far—in the Utah Jazz.
Last week was so bad for the Blazers that they dropped from the 1st seed in the West to the 8th seed.
Sacramento Kings (9-6, 3-0)
In last week's column, I suggested that Harrison Barnes needed to return to his former self. The Kings seemed to agree, as Barnes' name started to pop up in trade rumors.

But Barnes proved why he has been a starter in this league for so long, by putting up an incredibly efficient 20 points in just 29 minutes per game last week.
With those performances, Barnes effectively removed himself from the trade block as (according to James Ham of The Kings Beat) the Kings are no longer looking to trade the former NBA champion.
Malik Monk and Kevin Huerter both had a good, efficient week, and De'Aaron Fox is still playing like a superstar. Fox took great care of the ball last week, as he recorded 24 assists compared to just 3 turnovers.
Kawhi Leonard's Rough Return to the Court
Kawhi Leonard finally returned last week against Detroit, and has started in every game since his return.
However, he has struggled to find his rhythm, as his stats are nowhere near where you'd expect, even considering his minutes-restriction, his per 36 numbers leave a lot to be desired.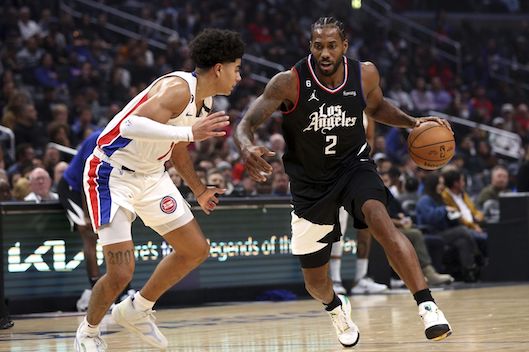 There are some bright spots, though. Like the fact that Kawhi had an average BPM of 13 in the last three games, and that the Clippers won all of these games.
It's almost certain that Kawhi will turn things around, and when he does, the NBA should be very afraid.
An Unlucky Stretch
Memphis Grizzlies (10-7, 1-2)
A couple of weeks ago, one could make a case for the Grizzlies being the best team in basketball, as they were 7-3 without Jaren Jackson Jr.
But then a couple of injuries rocked the team. The first one was a big injury to their "Robin" Desmond Bane, which will put him on the shelf for at least 2-3 weeks.
Then Jackson Jr came back, and after a shaky first game against New Orleans, had a great showing against Oklahoma City.
However, he is still on Injury Management, which caused him to miss their 115-127 loss to Brooklyn.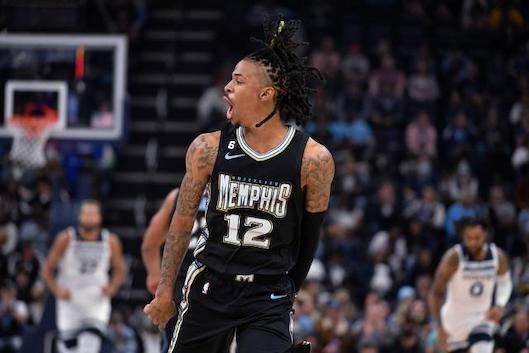 But their second injury happened to the team's "Batman," Ja Morant. Morant also missed the game against the Nets after spraining his ankle against OKC.
There is a possibility that Morant could be back as soon as Memphis' game against the Kings.
The Grizzlies definitely need the 2019-20 Rookie of The Year on the court, as they've lost all three games without him this season.
A Glimmer of Hope?
The Los Angeles Lakers (5-10, 2-0)
The Lakers took advantage of their easy schedule this week, beating the Pistons and the Spurs without LeBron James.

They still need a lot of work if they want to save their season, but the play of Lonnie Walker and Austin Reaves has been a pleasant surprise for them.
Anthony Davis is starting to look like that dominant monster we all know and love, as he's put up at least 30 points and 16 rebounds in his last three games.
He's currently averaging career highs in Field Goal Percentage, Effective FG Percentage, Rebounds, Offensive Rating, and True Shooting Percentage.
Best Team of the Previous Week
Los Angeles Clippers (10-7, 4-1)
Despite Kawhi's slow start, the Clippers continue to dominate.
I predicted them to go 3-1 against three tanking teams and one good team (the Mavs) and I was correct, but they also beat the 1st seed in the West, the Utah Jazz.

After a terrible start this season that caused him to get benched, Norman Powell looked like a stud, putting up 18 points per contest on awesome shooting splits (52/42/86).
Reggie Jackson and Marcus Morris were great too, especially from the three point line. "Big Government" and "Mook" shot 23-51 (45%) from deep combined.
This team is incredibly deep, and all they need is health…And also Kawhi Leonard needs to play like his old self again.
MVP of the Previous Week
Stephen Curry (Golden State Warriors)
I wanted to choose a different player this week, but Steph left me with no choice. In addition to his typical shooting prowess, he also averaged nine assists compared to just 2.5 turnovers per contest.
The Warriors also went 4-1 in games that Curry played in. He did get some help last week with the resurgence of his fellow "Splash Brother," Klay Thompson.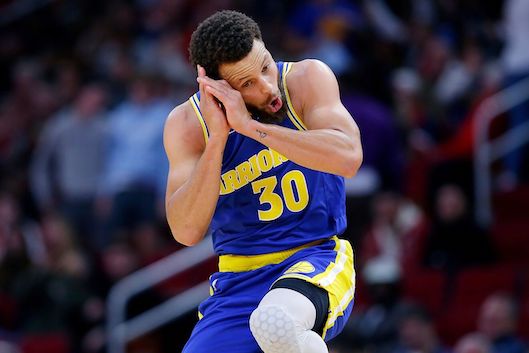 Klay is definitely a man of his word, as he had a monster 41-point game with 10 three-pointers made against Houston after his vow to turn things around.
Golden State has a very tough week ahead, as they'll be facing the Clippers, the Jazz, the Timberwolves, and the Mavericks. We'll see if Steph can produce some more magic this week.
---
—More from Aidin Ebrahimi—
Latest posts by Aidin Ebrahimi
(see all)