Posted on November 25, 2022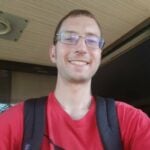 By Nick Bartlett, SuperWest Sports
Wise is the bettor who consults Nick's No-Nonsense Betting Tips before logging on to his sportsbook.
Like they used to say in that old beer commercial, it doesn't get any better than this. I went 10-0 in Week 12.
Combine that with my 7-2 in Week 11, 8-1 in Week 10, 6-2 in Week 9, 7-1 in Week Eight, 1-6 in Week Seven, 6-1 in Week Six, 7-2 in Week Five, 8-1 in Week Four, 10-2 in Week Three, 9-2 in Week Two, and 11-2 in Week One. and I'm a solid 90-22 on the season.
That's a whopping 80% success rate.
But enough chest-thumping. It's time to make my Week 13 picks.
As always, my selections come with incredibly accurate game scores and just enough commentary to keep me from being late to my pick-up hoops game here in the beautiful Shoreline district of Seattle.
Utah State at Boise State
Friday, November 25
9:00 a.m. PT, CBS
This is one of those weird games where you wonder, How hard should Boise State try really?
The Broncos have clinched a berth in the Mountain West title game last week, so they're playing for nothing.
But it's also senior night, so they're playing for everything when it comes to pride.
It should prove interesting to see how Andy Avalos manages this situation and which players he throws out there.
For Utah State, this one's big. But their 99th-ranked scoring offense will likely struggle against BSU's defense.
Plus, Boise doesn't feel like a Black Friday type of town.
Broncos by 14.
Final Score: Boise State 31, Utah State 17
Arizona State at Arizona
Friday, November 25
12:00 p.m. PT, FS1
Jayden de Laura got his feelings hurt last week. de Laura arguably played his worst game of the season against his former team in Washington State.
Luckily for him, Arizona State stinks.
The Sun Devils enter the Territorial Cup on a three-game losing streak and 3-8 overall. They also got mallywhapped their last two outings.
Arizona needs to remember they're good. The combination of Jacob Cowing, Dorian Singer, Tetairoa McMillan, and de Laura should be enough to win this contest.
It may be a rivalry game, but ultimately, you still need talent to win.
Wildcats by seven.
Final Score: Arizona 37, ASU 30
No. 18 UCLA at Cal
Friday, November 25
1:30 p.m. PT, FOX
California's victory against Stanford last week gave their season meaning. Everything else has proven depressing.
If the Golden Bears want to continue feeling good, they'll need to control the tempo of the game. That means playing ugly, defensive football.
UCLA needs to rediscover the meaning of their season.
Two weeks ago the Bruins had an outside shot at the College Football Playoff, now they have an inside look at the Alamo Bowl.
Cal may have smoked the Tree, but everything else has been depressing.
This is the rest of everything else.
LA wins big.
Final Score: UCLA 42, Cal 20
Wyoming at Fresno State
Friday, November 25
7:00 p.m. PT, FS1
This is another one of those weird games where you have to ask, how hard should Fresno State try really?
The Bulldogs clinched a berth in the Mountain West title game last week, so they're playing for nothing.
But it's also senior night, so they're playing for . . . You get the idea.
Bottom line, this is a matchup between two solid programs and it should prove fun to watch.
Fresno State may have gotten a break in their win against San Diego State, but they're going to the Championship Game either way.
Wyoming doesn't have the opportunity to play spoiler, but a win in Fresno is solid.
It would also give them a chance at nine total wins, which would be a program record under Craig Bohl.
Bohl ain't getting nine this year.
Dawgs by eleven.
Final Score: Fresno State 35, Wyoming 24
No. 9 Oregon at No. 21 Oregon State
Saturday, November 26
12:30 p.m. PT, ABC
Is Bo Nix's ankle hurt? Could it be true? Or is a focused Oregon team going to plow their way through Oregon State?
Well, let's start with the quarterbacks.
Nix is probably going to play, let's just keep it real. And that alone should be enough to give the Ducks some sort of advantage.
Ben Gulbranson's been improving, but he still feels like a liability.
As good as the Beaver defense is, they're not going to be able to hold down Oregon's offense all night.
OSU is creeping up on being elite, but UO is already there.
Ducks by 15.
Final Score: Oregon 35, Oregon State 20
No. 14 Utah at Colorado
Saturday, November 26
1:00 p.m. PT, Pac-12
Before I even wrote this particular preview, I laughed out loud.
If Colorado wins this game, we need help. You need help, I need help, they need help, we all need help.
The Buffaloes don't just face Utah, they face an angry Utah.
The Utes were already better at practically every position on the field, so should we also move this game to the Crossroads of the West?
I'm done trying.
Utah wins by a lot.
Final Score: Utah 45, Colorado 7
No. 15 Notre Dame at No. 6 USC
Saturday, November 26
4:30 p.m. PT, ABC
USC's win last week was their first in a gauntlet of three games that will determine whether or not they make the College Football Playoff.
Obviously, they'll need a little help, but blowing out Notre Dame could prove to be the statement needed.
The Fighting Irish enter this contest on a five-game win streak, but they lost to Stanford. Stanford. And not only did they lose to the Cardinal, Cal was beating them in the fourth quarter in South Bend.
ND feels like a paper tiger.
SC by seven.
Final Score: USC 38, Notre Dame 31
Air Force at San Diego State
Saturday, November 26
6:00 p.m. PT, CBS Sports
Let's make one thing clear: If it wasn't for a botched onside kick, San Diego State would be in the Mountain West title game.
Or at least be in control of their destiny. As for reality, the Aztecs have a huge opportunity to end their season on the right note.
Air Force is 8-3 and enters this contest on a three-game winning streak. They've also knocked off both other Academy schools.
SDSU just needs to rely on its defense. The Falcons may run an elite option-style offense but the Aztecs got playmakers everywhere.
7-4 tops 8-3.
SDSU by seven.
Final Score: San Diego State 27, Air Force 20
No. 13 Washington at Washington State
Saturday, November 26
7:30 p.m. PT, ESPN
I'm a Coug, baby. And a lot of people think that Washington is super good, me too.
The Huskies are riding a five-game win streak and they're the hot new girl in town. They could even sneak into the Pac-12 title game, technically.
Want to know who doesn't care? Washington State.
The Cougars enter this matchup on their own three-game winning streak and boast a Top 25 scoring defense nationally. It's gonna be loud, cold, and grimy.
Cougs taking this out in the mud.
WSU by three.
Final Score: Washington State 27, Washington 24
BYU at Stanford
Saturday, November 26
8:00 p.m. PT, FS1
What's left to say about Stanford football at this point?
They bring a four-game losing skid into the contest and are 3-8 overall. Throw in the loss to Cal last week and the Tree's season feels completely lost.
This program needs an overhaul, and they need it now.
As for BYU, this year has been odd, to say the least. But if the Cougars can skeet-shoot the Cardinal they'll end this season on a three-game win streak.
Both teams have good quarterbacks, but only one team has a team.
Cougars by seven.
Final Score: BYU 28, Stanford 21
---
—More from Nick Bartlett—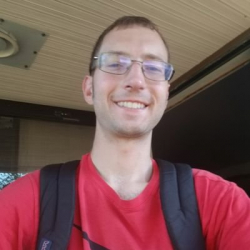 Latest posts by Nick Bartlett
(see all)