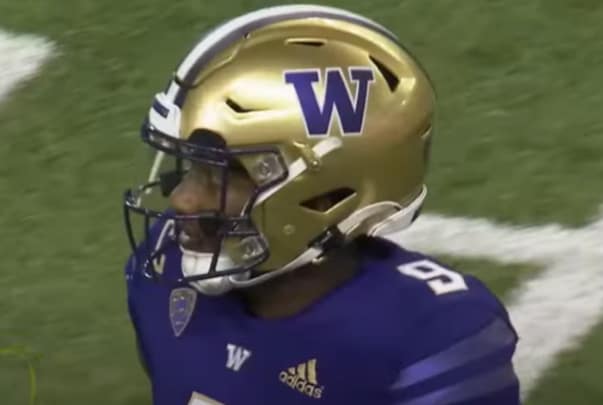 Washington Huskies quarterback Michael Penix.
For Game 10, the Washington Huskies visit Oregon in Eugene. Pacific Northwest Sports has all you need to know.
PNWS presents what you need to know to enjoy Game 10 of the Washington Huskies 2022 football season as they go on the road to face Oregon. Whether you are making the trip to Autzen Stadium or watching on TV, we have Washington fans covered.
Details
Who: Washington Huskies (7-2 Overall, 4-2 Pac-12) at Oregon Ducks (8-1, 6-0)
Where: Autzen Stadium – Eugene, Oregon.
When: November 11, 2022 – 4:00 PM PST.
TV: FOX. Announcers: Jason Benetti, Brock Huard, Allison Williams (awfulannouncing.com).
Weather: It will be a nice but chilly day in Eugene, with temperatures in the upper 40s. Winds will be from the NW between 5-10 mph (weather.com).
Line: Washington + 13. Over/Under: 72.5 (Odds Shark).
Injuries
Washington Huskies
Out – S Vincent Nunley (leg), DL Armon Parker (undisclosed), Julius Irvin (undisclosed). Questionable – RB Richard Newton (undisclosed).
Oregon Ducks
Out – DT Popo Aumavae, LB Ryan Franke. Doubtful – RB Byron Caldwell, OL Steven Jones (undisclosed), WR Chase Cota (leg). Questionable – OL Alex Forsyth (undisclosed), DL Taki Tamiani (undisclosed). Probable – LB DJ Johnson (undisclosed).
Interesting Trends
The Washington Huskies have some good and bad trends. First and foremost, UW has won 3 straight and 7 of 9. But for those betting, the Huskies have covered only 7 times in their last 22 games, which includes a current 0-5 run.
Oregon is on a roll with an 8-game winning streak, including 6 straight against Pac-12 teams. They've had UW's number going 15-2 straight up and 14-2-1 against the spread when facing Washington.
Outlook
Washington Defense vs. Oregon Offense
The Ducks average 520.5 yards of offense (231.2 rushing and 289.33 passing). Oregon presents a huge test for the Washington Huskies. Since Game 2 of the season, opposing defenses have tried to defend Ducks quarterback Bo Nix with little to no success.
In 9 games this year, Nix completed 200 of 273 for 2495 yards, 22 touchdowns, and 5 interceptions. With 457 yards and 13 touchdowns on 69 carries, he's also very dangerous running the ball. UW will have to keep a "spy" on him every play.
Between him and UO's running backs, Bucky Irving and Noah Wittington, the Ducks can pick up yards in big chunks with the run.
Their main receiver is Troy Franklin, who has 39 receptions for 636 yards and 5 touchdowns this season. The Ducks also throw plenty of balls to Kris Hutson, Cota Chase, and tight end Terrance Ferguson.
At least the Washington Huskies have their secondary at full strength, which should help defend the pass. Getting Eddie Ulofoshio back in the lineup helps the pass rush and could keep Nix between the tackles.
Washington Offense vs. Oregon Defense
Oregon has a good defense, they'll need their "A-Game" because Washington's offense is one of the most productive in not only the Pac-12 but also all of FBS.
This is the most dynamic passing attack the Ducks have seen since Georgia. Trikweze Bridges and Christian Gonzalez are good corners, but Washington is both talented and deep at receiver.
Huskies quarterback Michael Penix should have one of his receivers, Jalen McMillan, Rome Odunze, Ja'Lynn Polk, and Giles Jackson open. If somehow they are covered, tight-end Jack Westover and Devin Culp are reliable outlets.
If UW was a better running team, they could control the clock, but it's an area where the Huskies have struggled all season. Bet money that when Washington runs the ball, they'll see plenty of All-Pac-12 MLB Noah Sewell.
The Huskies will score points. Will they score enough of them to win? Maybe.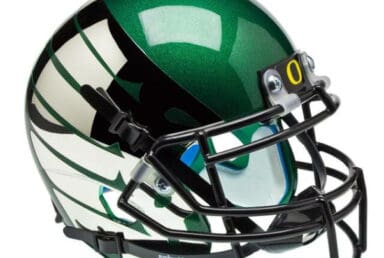 Catch up with PNWS on Sunday when we present our biggest takeaways from the game.