Posted on July 15, 2022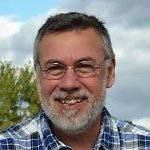 By Mik Dietlin, SuperWest Sports
Say you're a deadbeat of sorts. You enjoy sponging off others, not because you're incompetent but just lazy. You live with a rich friend for free.
He knows all about your shortcomings but is willing to pay 40% of your living expenses because you have a long history together, obviously a much healthier one growing up.
Life is good. You work odds jobs, performing well once every ten years.
This erratic production can't afford you a lucrative lifestyle; after all, your rich buddy may have a soft heart but he's no idiot. At least your financial worries are manageable.
Then your rich friend put's his house up for sale and gets married. He finds a nice house out of state with his new bride. Much to your dismay, he doesn't take you with him.
You now find yourself struggling to make ends meet, and consider moving in with uncouth relatives in the Mountain Time Zone.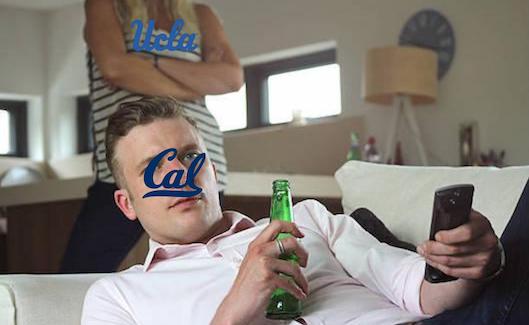 This is what UCLA's move to the Big Ten has done to its soon-to-be former roommate Cal, who stands to be significantly poorer in 2024 without the benefit of their rich friend's generosity.
This is essentially what both USC and UCLA have done to the rest of the Pac-12 after snatching the only available parachutes off a nose-diving jet airliner and landing safely in Big Ten country.
I'm neither a glass half full or half empty type of person. I have no positive or negative approach to life; whatever is there is there.
I may misinterpret what is there. We all do, infinitely more than we care to admit. In the ancient world this affliction was called, "missing the mark," a well-intentioned falsehood uttered from ignorance, or for the sake of massaging the ego.
As college football travels at warp speed through a cultural transformation not seen since hippies turned San Francisco from The Summer of Love paradise to America's Garbage Can in about 27 minutes, I now see the Pac-12 glass totally empty.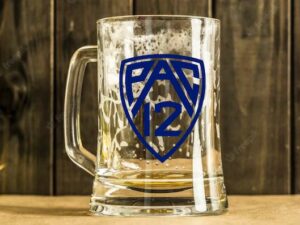 The Conference of Champions, a moniker Pac-12 aficionados relish with a great deal of pride—and ego, by the way—will soon be no more.
All those NCAA-leading championships will eventually forward themselves to other conferences. Anyone who loves this Conference, as I once did, should brace for its total destruction.
It may not happen for several years. It may happen tomorrow. I suspect at least half, if not all of the remaining 10 teams will know their next destination before the start of the 2024 season.
It seems clear now that Pac-12 football has murdered an otherwise highly successful, vibrant sports conference. Well, that might be a little harsh. But we can at least slap a manslaughter charge on them.
Let's examine the counts of the Pac-12's indictment: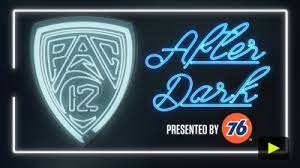 • Its inability to keep the majority of elite West Coast players at home;
• Its propensity to diminish its brand with brutal television deals and promotion (Pac-12 After Dark?);
• Its tendency to exhibit zero foresight in recognizing the constantly shifting pulse of the sport;
• And its inability to place more than two teams in the playoff since its inception five years ago (Oregon and Washington).
All have contributed to turning the league into a mediocre mess, unable to handle the Mountain West head to head.
The only thing about the Pac-12 that's been of interest lately to the college football world, pre-Lincoln Riley, has been the pretty Oregon uniforms, even though those Plan 9 From Outer Space suits have long lost their radiance to everyone except teenagers wowed by shiny objects.
Oh, the fact that USC has basically sucked for the past 11 years hasn't helped.
All these factors have earned them the title, "The Fifth Best Power Five Conference" for as long as they've had Power 5 conferences.
I wish I didn't have to belittle what I've enjoyed forever as often as I do, believe me, but they got what they deserved.
Many people associated with programs that stand to get hurt by the So Cal exodus talk about being "shocked," and "blindsided." I guess they thought Oklahoma and Texas would be the only schools to jump.
But the Trojans have had enough of revenue sharing, and it was a matter of time before they became a packaged deal with cross-town rival UCLA.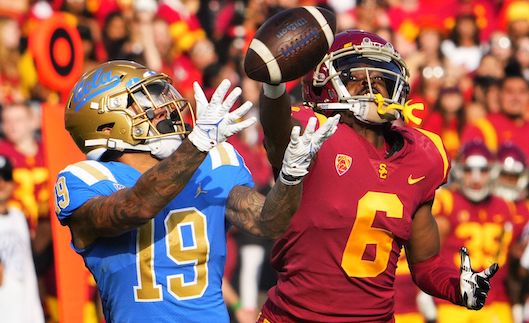 Change is not always good, hence the saying, "Don't just do something, stand there!"
But when a sport sheds its skin like college football is doing right now, you'd better adapt or risk finding yourself in such an untenable position it might take several years or more to recover.
While the entire Milky Way Galaxy waits on Notre Dame to decide whether they want to join a conference or remain independent, Oregon and Washington are experiencing chest pains agonizing over what their future holds.
The Big Ten has placed the Huskies and Ducks synopses for joining their conference in the slush pile for now. Good stories, sure. But unmarketable plots and a lack of well-developed characters left them wanting more.
Ah yes, Notre Dame. One thing you can say about them is they are true Independents. They maintained a no-bowl-game policy for most of their 130-year football existence, a mystery as baffling as any college football has ever put forth.
There are several answers as to why, but the best may be a bowl game simply wasn't necessary to win a national championship in the old days, so they saved the money.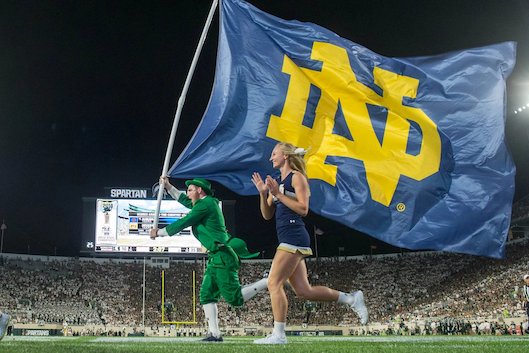 Ara Parseghian finally convinced them in the late 70's they needed to play one to compete for a title, so it was done.
Fast-forward 45 years later, and the school is facing a similar situation. Do they give up millions and millions of dollars from NBC because they now perceive it impossible to win a championship without joining the Big Ten or the SEC?
This decision could take a few years. Or it could take until next Thursday.
If Notre Dame decides next Thursday it's joining the Big Ten, it's unlikely Washington and Oregon follow.
Stanford will probably get the next call, should they want another Pac-12 team. They fit the Big Ten model far better than the Pacific Northwest teams.

And if that transpires, the SEC will go hard after Florida State, Miami, and Clemson. They may be doing so right now.
Much talk has centered around a potential merger between Utah, Colorado, Arizona, Arizona State, and the Big 12.
Out of all the realignment literature that's left me bleary-eyed, and the YouTube frothing now sounding like white noise, this scenario seems to have the most traction. If it happens, then the Pac-12 is officially dead by 2024.
Obviously, the Conference cannot survive with 10 teams. Realignment with the Mountain West is ridiculous unless you think millions less in payout money every year is a good idea.

A merger with the ACC is all that's left, and while that option appears exciting on the surface, it won't happen if Miami, FSU, and Clemson are serious about a move to the SEC.
As I see it, the only play for the Pac-12 is to allow itself to be gobbled up, like a lumbering elephant being taken down by a pack of hyenas. The sooner it happens, the sooner we can avert our eyes from its misery.
---
—More from Mik Dietlin—
Dietlin: Title Game Rule Change Welcome, but Not Enough
Dietlin: Only Two HC Candidates are Worthy of USC
Dietlin: Toughness There, But Spark Lacking for USC
Mik Dietlin's Pac-12 'State of the Union' Address
Dietlin: USC Drowning in Dark Fun Worthy of Poe
Dietlin: Pac-12 Networks Nightmare Worse than SC's
Dietlin: Five Really Different USC Coach Candidates
Dietlin: Disinfect USC of All Traces of Clay Helton
Dietlin: Change Fortuitous for Energized Trojans
Dietlin: Helton is a 'Good Guy,' but Be Glad He's Gone
Dietlin: Torture and the Freak Show Return for USC
Dietlin: Even in victory, Clay Helton seems misguided
Dietlin: Informal Alliance as Foolish as it is Toothless
Dietlin: Preseason Angst the Norm for SC Fans, Media
Dietlin: Why Covid Can't Keep Us Away from CFB
Dietlin: Whatever Changes, Grandpa ESPN Still Wins
Dietlin: ASU May Need Magick to Avoid NCAA Iceberg
Dietlin: Is Reggie Bush Still the Judas of College Football?
Dietlin: 12-Team CFP More Proof the World has Gone Crazy
Dietlin: A Russian Hacker, USF, and Why the Irish are Postseason Losers
Dietlin: The Greatness of 'The Four Horsemen' is Long Gone for Notre Dame
What happens when a rogue USC writer decides to cover Notre Dame?
Dietlin Mailbag: The Fate of 'The Cat,' USC's Oregon Problem & NCAA Hypocrisy
The Football Gods are Angry, but Pac-12 did Right Thing
Dietlin: We Know CFB will Happen & We Know it Shouldn't
2020 Preseason All-SportsPac12 Football Team
2020 SportsPac12 California All-Region Team
Dietlin: Despite Dismal Helmet Decal, OSU Football on Rise
Dietlin: To My Little Brother & Reggie Bush—Sorry, not Sorry
Dietlin: Graham Harrell Key to USC's Future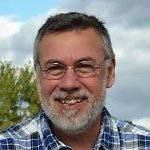 Latest posts by Mik Dietlin
(see all)