Posted on August 20, 2022

  By Nick Bartlett, SuperWest Sports

This is the fourth in a series of interviews with writers covering Pac-12 nonconference opponents.
In the first installment, I spoke with Georgia beat writer Marc Weiszer of the Athens Banner-Herald. You can listen to that audio interview here.
Next came an interview with beat writer Brandon Hernandez, who covers Florida for The Alligator, which you can read here.
We then heard from Andre Haghverdian, who covers San Diego State for the East Village Times and is also the co-host of The SDSU Football Podcast. You can read that interview here.

This time I talk with Graham Hall, who covers Florida for the 247Sports site Swamp247.com to get a second perspective on their huge opening game with Utah on September 3rd.
The Gators lead the all-time series 1-0, with their lone 38-29 victory coming in 1977. Let's dig deeper into this year's players and matchup.
Nick Bartlett: Do you think Anthony Richardson's decision-making will hurt the Gators this year? Or do you think he's something special?
Graham Hall: I'm an Anthony Richardson believer, without a doubt.
Before I joined 247Sports, I was blessed to cover high school football in Alachua County with The Gainesville Sun from 2016 until 2021, which allowed me the opportunity to cover Richardson while he was at nearby Eastside High.
From his temperament and demeanor to his intelligence and physical stature, Richardson is poised for success.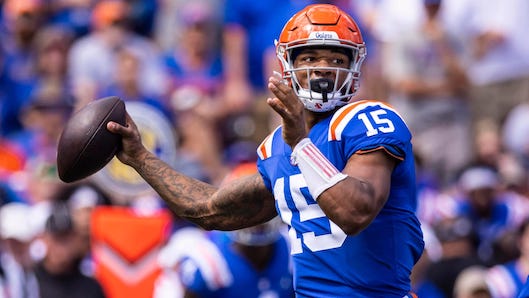 Now, does he have room to grow? Absolutely. And he would tell you that himself. Do I think he's made significant strides from last season and is more physically developed? Undoubtedly.
I think his level of play determines Florida's ceiling this year on offense.
Nick Bartlett: What are your thoughts about Billy Napier? He found success in the Sun Belt, do you think he can replicate it at the highest level?
Graham Hall: I do think Napier can replicate his success in the SEC, but it won't be easy by any means.
Talented coaches haven't worked out at Florida, for one reason or another, and the perfect storm of factors—the rise of Georgia, NIL, the transfer portal, etc.—has already brought many challenges to Napier's doorstep in his first year in Gainesville.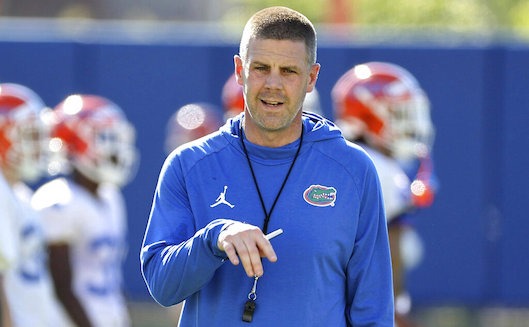 Year 1 won't be enough time to get a sense of whether he'll be here after three years or not, but I believe the second year of his tenure will tell a lot about his potential longevity with the program.
He'll have to sign a Top 15 class this season if he hopes to push for a Top 10 ranked class for the class of 2024, and his ability to do that will reveal a lot about whether he's cut out for the SEC or not.
Nick Bartlett: It feels like there's a lot of hype surrounding the backfield with the addition of Louisiana transfer Montrell Johnson, but my concern is the offensive line. Do you feel they'll be able to sure up this unit?
Graham Hall: I'm actually of the opinion Florida's offensive line is one of the team's bright spots.
Like Johnson, you now have O'Cyrus Torrence in the building by way of Louisiana, and the belief is he's already one of the league's top offensive linemen.
The Gators return three starters from last season's team in Richard Gouraige, Ethan White, and Kingsley Eguakun, while right tackle Michael Tarquin is in his fourth year in the program and has some experience starting in the SEC.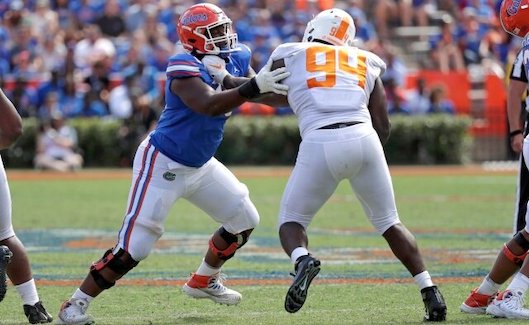 Not to mention several capable backups in Josh Braun, Richie Leonard, and Austin Barber. I think this unit—if they can stay healthy—is underrated compared to the rest of the SEC's protection units.
Nick Bartlett: Florida had one of the worst rushing defenses in the SEC last year. How do you think they'll fare against Utah's rushing attack which finished first in the Pac-12 last season?
Graham Hall: The hope for Florida is that the simplified scheme can lead to a higher level of play in 2022 from the defense as a whole, especially when it comes to stopping the run.
The Gators also get Ventrell Miller back in the fold after he missed all but two games of last season with a torn bicep.
Furthermore, Brenton Cox Jr., who led the team in sacks and tackles for loss in 2021, is fully healthy after having surgery just before fall camp last season.
If several players make a leap along the defensive line, UF could certainly improve this season from a defensive standpoint.
Nick Bartlett: What is your prediction for the game with Utah?
Graham Hall: This is a tough one, and I don't want it to sound as if Florida won't be competitive this season—I believe they will be, clearly.
But Utah, given the returning playmakers and the success of last season, may be too much for the Gators to overcome in the first game of the Billy Napier era.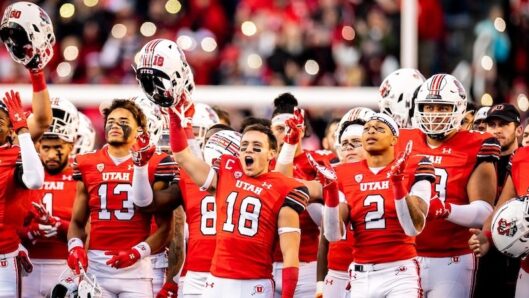 I think it's close, but I see Utah winning the battle on Sept. 3. As of right now, I'm going with the Utes securing the victory over UF, 34-21.
Nick Bartlett: Any other thoughts about Florida or Utah this season?
Graham Hall: I do think Florida's improvements will surprise some people.
While I have recruiting questions regarding UF's coaching staff, I do think Napier is one of the bright minds of the game and he will cement that this season.
Do I think it'll instantly translate to a competitive Florida program? That remains to be seen. The month of September is a daunting slate, and Florida fans may have to be patient for the payoff.
---
—More from Nick Bartlett—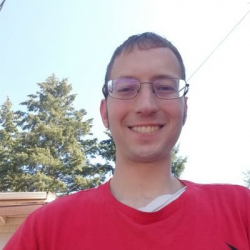 Latest posts by Nick Bartlett
(see all)