Dec 5, 2021; Miami Gardens, Florida, USA; Miami Dolphins quarterback Tua Tagovailoa. Mandatory Credit: Sam Navarro-USA TODAY Sports.
NFL's Top QBs after Week 7: PFF, DVOA, EPA+CPOE Formula
The following scores are "good" through October 26th, 2022.
This metric merges quarterback grades and scores from Pro Football Focus, FootballOutsiders' DVOA, EPA+CPOE, and the traditional Passer Rating. The objective is to rank quarterbacks week-by-week with a progressive rolling tally and set of rankings.
The following scores and rankings are weighted and scaled to 100. PFF accounts for 30% of the score, DVOA with 30%, EPA+CPOE at 30%, and Passer Rating 10%. Skill position players and players with menial pass attempts were excluded.
These are the NFL's top quarterbacks after Week 7.
---
NFL's Top QBs after Week 7: PFF, DVOA, EPA+CPOE Formula
35. Baker Mayfield (CAR) — 18.3
PFF = 51.0, EPA+CPOE = -.042, DVOA = -43.3, PR = 71.9
34. Justin Fields (CHI) — 25.8
PFF = 60.5, EPA+CPOE = .016, DVOA = -49.9, PR = 74.6
33. Joe Flacco (NYJ) — 31.0
PFF = 55.0, EPA+CPOE = .012, DVOA = -16.8, PR = 77.9
32. Zach Wilson (NYJ) — 32.2
PFF = 58.1, EPA+CPOE = -.004, DVOA = -9.3, PR = 73.6
31. Mac Jones (NE) — 32.4
PFF = 54.1, EPA+CPOE = .051, DVOA = -19.8, PR = 70.8
30. Carson Wentz (WAS) — 34.3
PFF = 63.1, EPA+CPOE = .007, DVOA = -17.9, PR = 84,1
29. Matt Ryan (IND) — 34.7
PFF = 57.2, EPA+CPOE = .048, DVOA = -20.5, PR = 84.7
28. Cooper Rush (DAL) — 36.1
PFF = 57.1, EPA+CPOE = .01, DVOA = 1.7, PR = 80.1
27. Russell Wilson (DEN) — 36.4
PFF = 59.5, EPA+CPOE = .028, DVOA = -9.4, PR = 83.4
26. Jameis Winston (NO) — 38.9
PFF = 65.3, EPA+CPOE = .055, DVOA = -16.6, PR = 79.5
25. Davis Mills (HOU) — 38.9
PFF = 70.9, EPA+CPOE = .009, DVOA = -12.0, PR = 83.6
24. Matthew Stafford (LAR) — 39.1
PFF = 62.0, EPA+CPOE = .052, DVOA = -11.3, PR = 84.6
23. Kenny Pickett (PIT) — 40.3
PFF = 64.5, EPA+CPOE = .064, DVOA = -6.2, PR = 66.7
22. Mitchell Trubisky (PIT) — 40.7
PFF = 72.7, EPA+CPOE = .016, DVOA = -8.4, PR = 80.1
21. Kyler Murray (ARI) — 42.7
PFF = 69.9, EPA+CPOE = .047, DVOA = -7.1, PR = 83.7
20. Jared Goff (DET) — 43.0
PFF = 61.5, EPA+CPOE = .042, DVOA = 7.9, PR = 90.6
19. Trevor Lawrence (JAX) — 46.9
PFF = 61.4, EPA+CPOE = .084, DVOA = 10.8, PR = 88.9
18. Marcus Mariota (ATL) — 47.7
PFF = 65.7, EPA+CPOE = .09, DVOA = 3.8, PR = 90.4
17. Ryan Tannehill (TEN) — 47.7
PFF = 69.2, EPA+CPOE = .079, DVOA = 0.3, PR = 92.8
16. Aaron Rodgers (GB) — 48.5
PFF = 73.2, EPA+CPOE = .051, DVOA = 5.8, PR = 94.9
15. Justin Herbert (LAC) — 48.6
PFF = 69.7, EPA+CPOE = .07, DVOA = 7.0, PR = 91.8
14. Jacoby Brissett (CLE) — 48.6
PFF = 73.1, EPA+CPOE = .086, DVOA = -0.2 PR = 82.3
13. Kirk Cousins (MIN) — 49.2
PFF = 75.4, EPA+CPOE = .07, DVOA = 0.9, PR = 88.7
12. Daniel Jones (NYG) — 49.8
PFF = 70.6, EPA+CPOE = .107, DVOA = -2.2, PR = 90.8
11. Derek Carr (LV) — 51.2
PFF = 66.2, EPA+CPOE = .117, DVOA = 8.2, PR = 91.3
10. Jimmy Garoppolo (SF) — 51.7
PFF = 65.2, EPA+CPOE = .095, DVOA = 18.1, PR = 95.7
9. Andy Dalton (NO) — 53.8
PFF = 84.7, EPA+CPOE = .089, DVOA = -3.4, PR = 90.1
8. Lamar Jackson (BAL) — 54.1
PFF = 76.5, EPA+CPOE = .1, DVOA = 7.9, PR = 92.1
7. Tom Brady (TB) — 54.1
PFF = 78.2, EPA+CPOE = .089, DVOA = 8.7, PR = 92.8
6. Joe Burrow (CIN) — 58.8
PFF = 76.7, EPA+CPOE = .145, DVOA = 7.3, PR = 102.7
5. Jalen Hurts (PHI) — 59.2
PFF = 81.5, EPA+CPOE = .119, DVOA = 11.9, PR = 98.4
4. Tua Tagovailoa (MIA) — 65.6
PFF = 74.3, EPA+CPOE = .16, DVOA = 34.9, PR = 105.9
3. Geno Smith (SEA) — 66.0
PFF = 83.6, EPA+CPOE = .16, DVOA = 18.9, PR = 107.7
2. Josh Allen (BUF) — 74.0
PFF = 90.6, EPA+CPOE = .19, DVOA = 29.9, PR = 109.1
1. Patrick Mahomes (KC) — 74.2
PFF = 87.4, EPA+CPOE = .199, DVOA = 33.4, PR = 109.5
---
---
---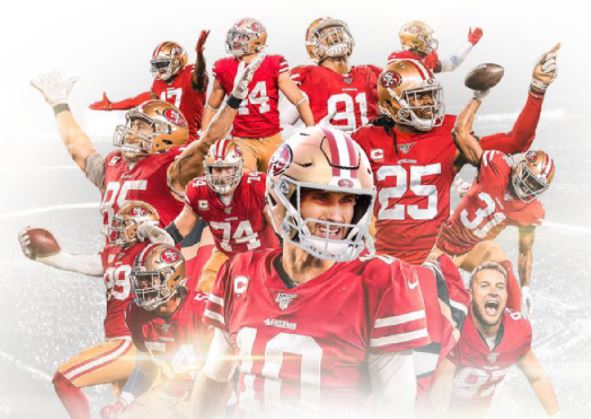 ---
Janik Eckardt is a football fan who likes numbers and stats. The Vikings became his favorite team despite their quarterback at the time, Christian Ponder. He is a walking soccer encyclopedia, loves watching sitcoms, and Classic rock is his music genre of choice. Follow him on Twitter if you like the Vikings: @JanikEckardt