Posted on July 13, 2022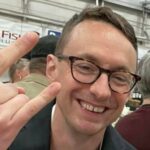 By Jack Follman, SuperWest Sports

For the third-straight year, we present our Pac-12 all-region teams, beginning with the Northwest.
Selections are based on projections of how players will perform this year, without regard for how their respective teams may fare in the upcoming season.
Here are my preseason choices for the best players at each position from Oregon, Oregon State, Washington, and Washington State for 2022, two teams deep.
Stephen Vilardo's All-California Selections and Dane Miller's All-Southwest/Mountain teams will appear over the next two weeks.
Our Preseason All-Pac-12 teams, as voted on by our senior writers, will be published before Media Day.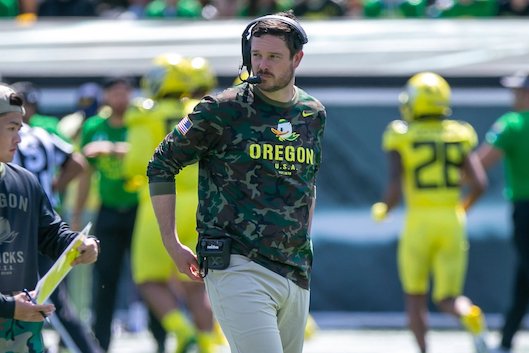 Coach of the Year:

Dan Lanning,

Oregon
Look for Oregon to win the North again, though I think all of the Northwest teams have good years, and Kalen DeBoer and Jake Dickert have good first seasons.
I'm giving Lanning the nod by projecting Oregon to the Pac-12 Championship Game. It won't be a perfect season, but it will be a great place to build from.
Offensive Player of the Year:

Cam Ward,

Quarterback,

WSU
Very tough call here and no clear favorite. The region lacks proven running backs and receivers and the quarterbacks are mostly question marks and transfers.
I'm going with Ward because I really think he's going to have a playmaking season moving up to FBS.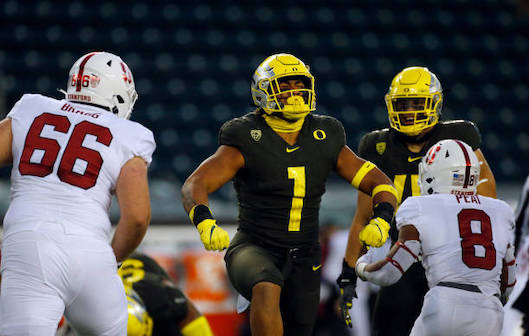 Defensive Player of the Year:

Noah Sewell,

Linebacker,

Oregon
Easy choice. Sewell should rack up serious honors in his third year of college football. He will likely be in contention to be the best player in the Pac-12 at any position in 2022.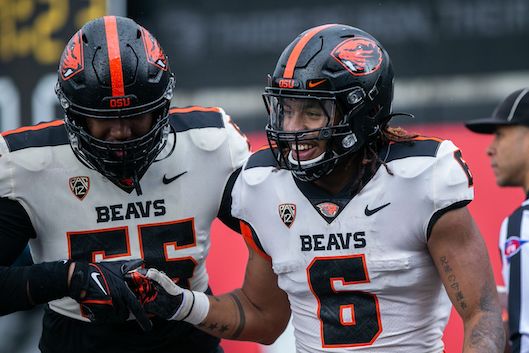 Off Freshman of the Year:

Damien Martinez,

Running Back,

OSU
There's a lot of talk about the 230-pound freshman who enrolled early being Oregon State's starter. Martinez could be one of the best running backs in the Conference if that happens, especially with how well the Beavers have run the ball in recent years.
Even if he's not the starter, there's enough buzz to think he should be a really outstanding freshman.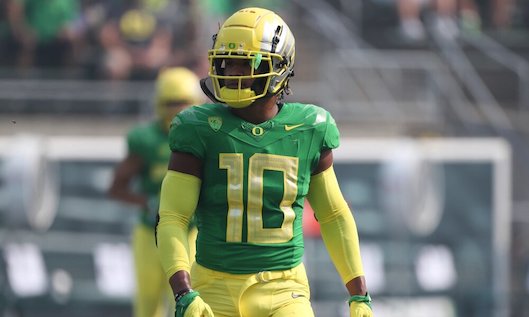 Defensive Freshman of the Year:

Justin Flowe,

Linebacker,

Oregon
Flowe is one of the highest-rated recruits playing in the Conference and he should show it if he can get his first healthy season in.
He showed some of his playmaking and hitting ability in the tiny bit he played last year. He could have a phenomenal year paired at linebacker with Noah Sewell.
All Northwest Region First-Team Offense
QB: Cam Ward, Washington State: It's a hard field here as I think you could take any of the projected starters. Ward has shown the greatest potential of any thus far, though, at the FCS level. I think his game will translate really well to the Pac-12.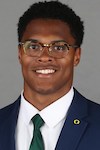 RB: Byron Cardwell, Oregon: Oregon fans have been waiting to see Cardwell take over for Verdell and Dye. The desire comes from Cardwell's smooth running at his size and his combination of speed and power.
He should have a great season running behind a veteran offensive line.
RB: Deshaun Fenwick, Oregon State: I'm not ready to have true freshman Damien Martinez take the starting job from Fenwick yet.
Fenwick has been great as depth for the Beavers and has nice intangibles. He should be the next Beaver back to run for a lot of yards.
WR: De'Zhaun Stribling, Washington State: Like so many recent Cougars before him, Stribling is slept on. He is the most productive receiver coming back in the region after having a great Freshman year.
He's a smooth, long pass-catcher who should be Ward's number one target.
WR: Jalen McMillan, Washington: The former blue-chip recruit started to put it together as a freshman. He's smooth with big-play potential and could really step up in 2022. He should grow in Kalen DeBoer's offense.

TE: Luke Musgrave, Oregon State: He emerged as one of Oregon State's best pass catches in 2021, with more than 300 yards receiving.
He's a big, balanced tight end with room to grow. He should be even better in 2022.
OL: T.J. Bass, Oregon: Bass looks to be the Conference's best offensive lineman going into 2022.
He hauled in All-Conference honors in 2021, playing multiple positions on the line and he developed phenomenally under Mario Cristobal. He's a veteran leader who is one of the best run-blockers in the nation.
OL: Joshua Gray, Oregon State: Gray has come on strong early in his career and he still has more potential to be even better. Oregon State has been excellent at developing great offensive linemen in recent years and he's one of the best.
He's an athletic big man who should pave the way for a lot of rushing yards in 2022.

OL: Jaxson Kirkland, Washington: Kirkland, a five-year starter, is back for an incredible sixth year. And he's been an All-Conference player pretty much every season he has played.
It will interesting to see if he stays at left tackle or if he moves to one of the other positions he has played.
OL: Brandon Kipper, Oregon State: He's been developed so well in Corvallis and is a multi-year All-Conference type player.
This should be the year he turns into an outright, First-Team All-Pac-12 guy. Also, keep an eye out for his NFL stock because of his size and athleticism.
OL: Alex Forsyth, Oregon: He battled injuries a lot in 2021 and still was one of the best offensive linemen in the Conference.
He's a strong veteran leader in the middle and keys the Duck run game. I wouldn't be surprised if he challenges to be the best lineman in the Conference if he's fully healthy.
All Northwest Region First-Team Defense
DL: Brandon Dorlus, Oregon: I love Dorlus. I actually thought he was their most valuable defensive lineman last year and his ability to defend the run and rush the passer makes him a super rare player.
He's a darkhorse candidate to be Pac-12 Defensive Player of the Year because he just makes such a difference up front.

DL: Zion Tupuola-Fetui, Washington: He's listed as a linebacker a lot but he really plays like a hand-in-the-ground defensive lineman to me.
If he can get back to his 2020 form when he was scary dominant in three games, the sky is the limit for him. He's probably the Conference's best pure pass rusher.
DL: Popo Aumavae, Oregon: A powerful run-stuffer who really helped improve Oregon's defense last year.
He's not a household name yet but could be one (at least in the Pac-12) in 2022 as one of the best run-defenders in the Conference. A tough veteran who is very hard to move off a spot.
DL: Ron Stone Jr., Washington State: A balanced edge player who can chase the passer and hold up against the run. He blew up in 2021 and took home All-Pac-12 honors. I expect him to be one of the best edge players in the Conference this year.
LB: Noah Sewell, Oregon: No surprise here. He's the odds-on favorite to win Pac-12 Defensive Player of the Year. One of the best linebackers the Conference has ever seen in his ability to attack the line of scrimmage.

LB: Edefuan Ulofoshio, Washington: He's a potential All-American linebacker if he's healthy. That might be a big if though.
Ulofoshio is a complete linebacker who can do everything well and rack up tackles as the leader of the Husky defense.
LB: Omar Speights, Oregon State: He's been a force for the Beavers for years now with more than 200 tackles in his career.
He's great at making plays in the backfield and now is a veteran for their defense. He'll step up as their best defensive player with Avery Roberts graduated.
DB: Jaydon Grant, Oregon State: He's made a ton of plays in his career as a Beaver and returns as one of the Conference's best defensive backs in a rebuilding year for DBs in the Pac-12.
He has picked off six passes in his career and is strong against the pass and the run. He's versatile and can play all over the secondary.
DB: Armani Marsh, Washington State: A super balanced DB who had a ton of tackles in 2021 and also picked off six passes.
One of the best coverage guys you'll see in the Pac-12 in 2022. Wouldn't be surprised if he sneaks up on people and builds serious NFL buzz.

DB: Rezjohn Wright, Oregon State: The Beavers have a ton of great veteran DBs and Wright's a 6'2 ballhawk. He's a multi-year starter with some All-Conference honors in his career. He also still has room to grow.
DB: Kitan Oladapo, Oregon State: He made Honorable Mention All-Pac-12 last year and still has a lot more potential he can fulfill.
Oladapo can make a ton of tackles and still defend the pass really well. He'll be a part of what should be a very good Beaver secondary.
All Northwest Region First-Team Special Teams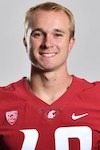 K: Dean Janikowski, Washington State: He likely will be First-Team All-Pac-12. He was 14-17 in field goals last year and it will be interesting to see if he starts taking longer kicks.
P: Luke Loecher, Oregon State: He averaged 47.1 yards per-punt in 2021 and was also good in 2020. Should be one of the best punters in the Pac-12.
R: Giles Jackson, Washington: I expect the Michigan transfer to really break out as a returner in 2022. He showed some flashes as the season went on in 2021.
AP: Dominique Hampton, Washington: Hampton is a special teams standout and a big hitter. He's a rare DB with great size who has the athleticism to really make plays in the open field on kickoffs and punts.
QB: Chance Nolan, Oregon State
RB: Aaron Dumas, Washington
RB: Damien Martinez, Oregon State
WR: Rome Odunze, Washington
WR: Troy Franklin, Oregon
TE: Devin Culp, Washington
OL: Ryan Walk, Oregon
OL: Jake Levengood, Oregon State
OL: Jarrett Kingston, Washington State
OL: Malaesala Aumavae-Laulu, Oregon
OL: Henry Bainivalu, Washington
DL: Brennan Jackson, Washington State
DL: Tuli Letuligasenoa, Washington
DL: Isaac Hodgins, Oregon State
DL: Faatui Tuitele, Washington
LB: Justin Flowe, Oregon
LB: Carson Bruener, Washington
LB: Cam Bright, Washington
DB: Christian Gonzalez, Oregon
DB: Mishael Powell, Washington
DB: Bennett Williams, Oregon
DB: Dominique Hampton, Washington
Second-Team Special Teams
K: Camden Lewis, Oregon
P: Nick Haberer, Washington State
R: Jesiah Irish, Oregon State
AP: Jamal Hill, Oregon
---
—More from Jack Follman—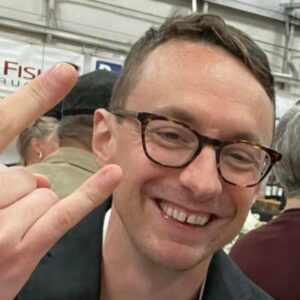 Latest posts by Jack Follman
(see all)